Cady Driver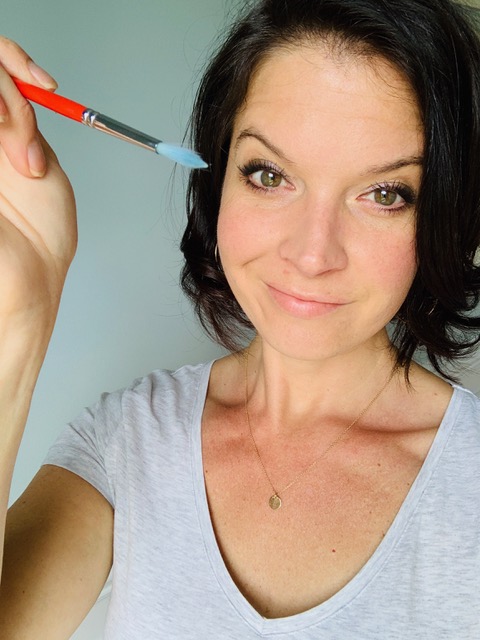 Cady Driver's art background started in murals with work gracing the walls of Yale Hospital, numerous children's medical centers, and private homes. After retiring from mural work, she quickly fell in love with watercolors and illustration. Joining the Raleigh, NC arts scene, Cady's work has been displayed in numerous galleries and both her children's books and original art have won numerous awards. In 2016, she pulled out of all galleries to focus on adopting a little boy who has Down syndrome, but she continued to teach and create commissioned pieces. Cady's art is a reflection of light and color, and she always hopes to point the viewer back to the Creator. Cady lives in Garner, NC with her husband, five children, and an annoying cat that walks on her head at night.
Charles Leonard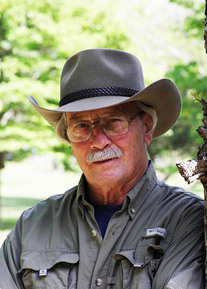 Charles Leonard was born in Windsor, North Carolina and raised in Sarasota, Florida. After four years serving in the armed forces, Mr. Leonard returned to the United States and attended the University of Tennessee at Chattanooga. He graduated cum laude with a fine arts degree in 1970 and later received his Master of Fine Arts degree from the University of Georgia where he was Graduate Assistant to Lamar Dodd.
After several years of teaching with various colleges in Georgia and Tennessee, he became Artist-in-Residence with the Georgia Council for the Arts. In the late 70's and early 80's, Mr. Leonard opened his first Gallery/Studio in Cornelia, Georgia. It was here that he first started to produce watercolors and hand-colored etchings.
For more than 30 years, art by Charles Leonard has been distributed throughout the United States and Europe through a network of shops and galleries. Mr. Leonard presently makes his home/studio in Springfield, Georgia near Savannah. He continues to produce watercolors and oil paintings which are reproduced as Giclee prints, prefering to work mainly in watercolor, acrylic and oils. His work is included in many public and private collections too numerous to mention.
Cheryll Connelly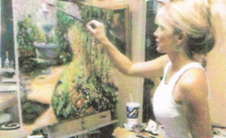 Inspired by impressionists such as Monet, Manet, and Caillebotte, Cheryl Connelly paints with exuberance. Her paintings reflect artistic visions with great depth, light, and color. Cheryl exudes a distinct style with bold and energetic strokes. She enjoys painting alla prima landscapes and still life. Collectors note her work as fresh and clear. Her European travels have inspired her to seek painterly light and perspective. She has studied with Shane McDonald in Atlanta, Georgia in addition to attending numerous workshops with Leonard Wren and Ken Backhaus. A prolific artist, Cheryl's work has been on display throughout the Southeast and across the country. Her works are found in both private and corporate collections. Cheryl Connelly currently resides in Hollywood, FL.
Dorothy Cullars Waugh
Dorothy Cullars Waugh was born in Roanoake Alabama and raised in West Point and Lagrange Georgia. She graduated from The University of Montevallo. Dorothy studied art at the Columbus Museum of Arts and Sciences in Columbus GA and received instruction from Quida Canady of Atlanta GA.She was also a charter member of the Chattahoochee Art Association. While pursuing her passion as an artist she also designed decorative rugs and carpets. Dorothy is producing and selling watercolors and colored pencil drawings with a focus on the beauty of nature. Her message to us is:
"Through the years, it has been a joy to see how creativity can be expressed. With the privilege of my background of studying art, exhibiting paintings in art shows, designing carpets and rugs, decorating Merchandise Mart showrooms, teaching art to children and adults, and painting for pleasure, it is my hope that each piece will awaken and refresh you to the beauty in nature that surrounds us in every season of the year." (Dorothy Cullars Waugh)
James Lee
James Edward (Jimmy) Lee, born in Panama City, Florida, has drawn whatever was of interest to him from his earliest days -- steam trains, still life, birds, and nauticals. He has worked in pencil, pastels, oils, and watercolors. Jimmy was granted an Honorable Mention by Parents Magazine in 1950 by several judges that included Norman Rockwell. While in junior high and as a young adult, Jimmy studied with Florida artist and college professor, Louise Lingo Lewis. His college education was in the School of Engineering Technology and his 48 year business career was spent designing commercial kitchens. Always wanting to be exact, Jimmy is detail oriented as evident in his finished work.
Joe Coggins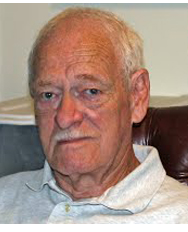 Atlanta Native, Joseph Coggins, recently returned to Georgia after living in North Florida for over ten years. While in Florida, Joe's art was displayed in galleries and art shows in Atlantic Beach, Jacksonville Beach and St. Augustine. He loved painting the landscape of the North Florida and Georgia coastal regions, as well as the Spanish architecture of St. Augustine. In addition to painting, Joe became quite accomplished in photography. He also taught art in Jacksonville and Atlantic Beach, Florida. Joe began his career in Atlanta where he studied art at the Atlanta Art Institute and privately with Quida Canady and Constantin Chatov. While in Atlanta Joe taught art and painted professionally for more than 20 years. Joe continues to produce new work which is offered for sale through a network of shops and galleries.
Kate Sherrill
Kate Sherrill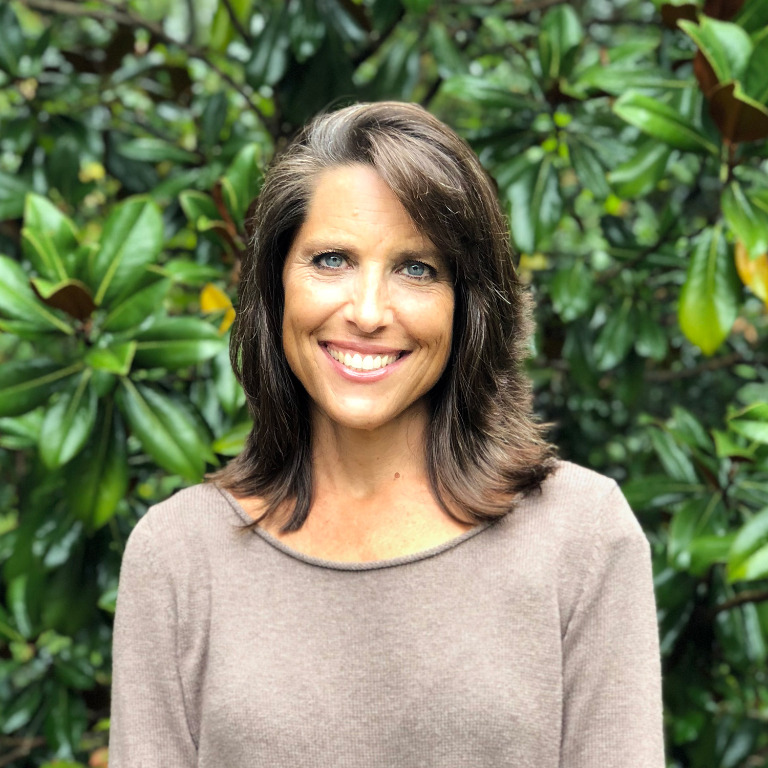 Kate studied Fine Art at Auburn University and has worked as a professional artist and designer for over 20 years. She loves to paint natural subject matter including flowers, landscapes, and animals in oil, watercolor, and chalk pastel.
From detailed realism to loose and painterly, Kate loves to create in a variety of styles. She also enjoys lettering and typography. She has worked as a graphic artist, surface designer, and is a published illustrator (Jack the Cat that Went to War, 2011).
A mother of two college students, Kate lives with her husband and their beagle Murphy.
"I feel so blessed to have my profession also be my passion. Nature is a constant source of inspiration, and I consider it a privilege to be able to create art that brings joy to others!"
Sandy Whitaker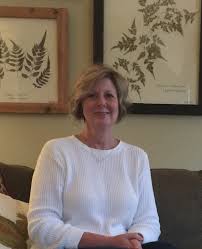 Sandy Whitaker is a devoted mother of four, grandmother, and wife. For years she and her husband Doug have been lovers of the outdoors. Often, they take the beauty of nature in while hiking and canoeing. While visiting Chattanooga, Tenn. she saw a beautiful pressed botanical and said, "I can do that!" The research began and after much trial and error...success! Since then Sandy has taken her love for nature and converted it into beautifully designed, pressed botanical wall art. Sandy sells her original work privately but has partnered with The Leonard Collection to offer gorgeous giclee prints of her pressings.